Since the setting is a 1970s motel, we opted to build the set (consisting of the motel lobby, file room, and killing room) on a sound stage. Here is a look into the design process.
STILLS: KILLING ROOM
Where Wendy takes all of her victims and cuts off their hair.
STILLS: MOTEL ROOM
On location - Two separate rooms, indicated in the caption
STILLS: GRAPHIC DESIGN
I worked with two graphic designers to create a custom magazine and multitude of case files and missing posters to help Della piece the puzzle together.
"Look deeper into your Diet" is an Easter egg the director and I put in to enforce the notion of the perception of females in the 70s and also represent Della's self doubt.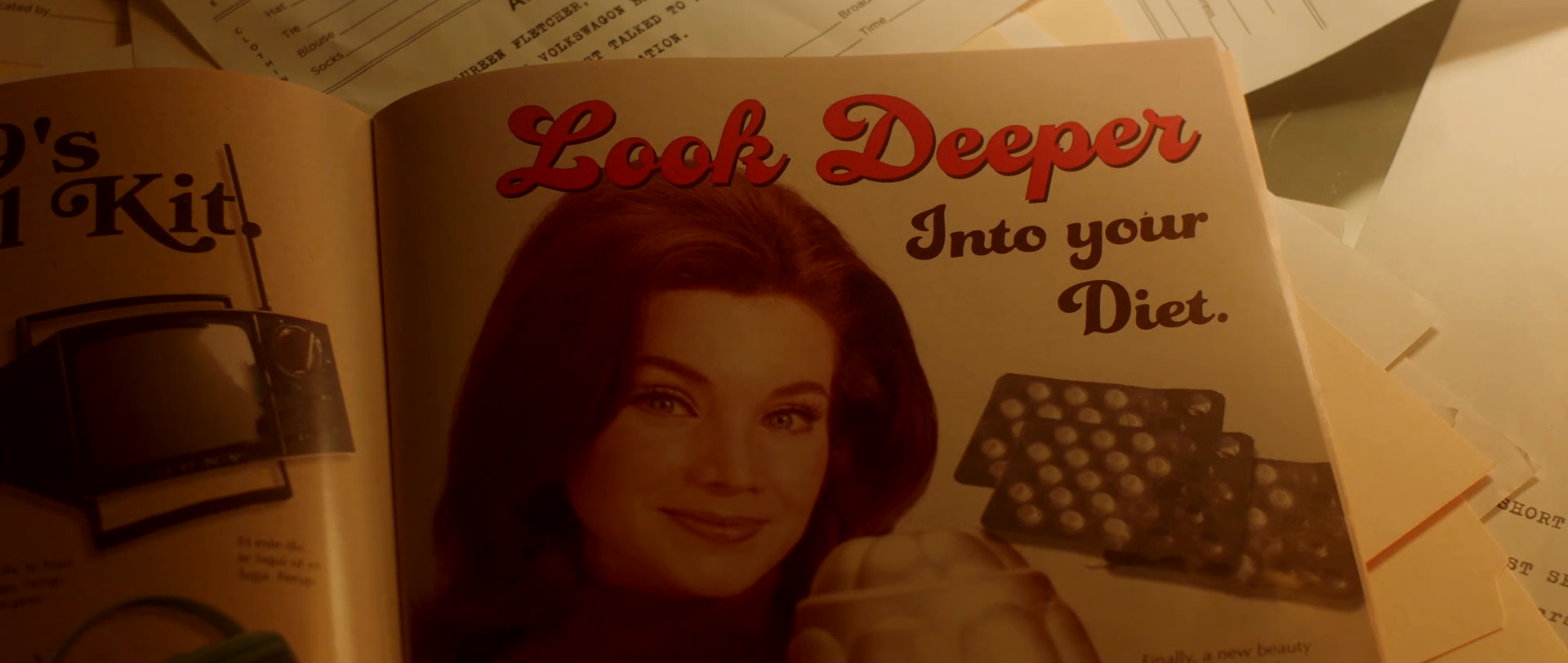 SOUND STAGE BUILD AND SET DECORATION PROCESS PHOTOS
CUSTOM PROPS AND DRESSING
A few of the custom props and decorations for the motel lobby.
MOTIF: EYES
We spearheaded the motel design with one thing for certain- the motel is a character itself. We incorporated images and iconography of eyes throughout the motel to give the viewer an unsettling feeling that someone is watching them. It is also the foundational impression of the lobby, a source of color palette inspiration, and sets the tone for the film.